Stop The Meeting Madness!
ConvoLens Is a Web-Based App That Uses Behavioral Analytics to Improve Meeting Effectiveness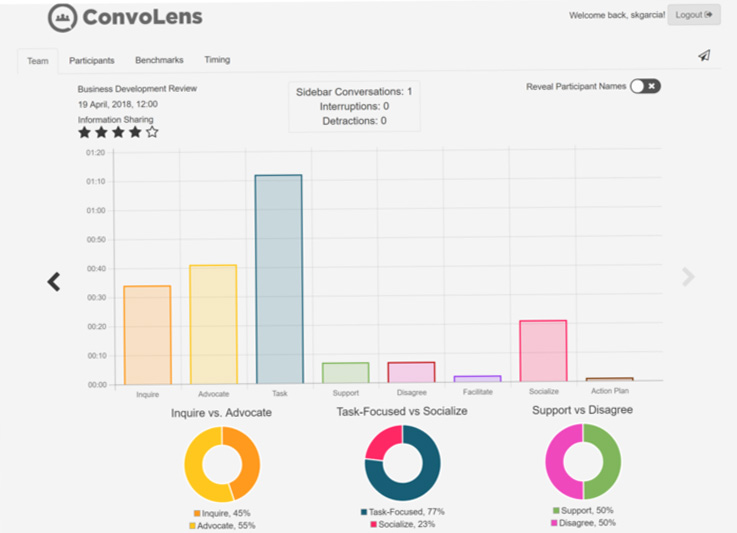 Organizations increasingly rely on teams to accomplish objectives. However, leaders report that more than half of all team meetings are ineffective. This represents a massive tax on organizational performance and creates a paradox: organizations need teams, but many team interactions are unproductive.
ConvoLens allows you, as team leader, project manager, facilitator or team coach to track and analyze people's behaviors and interactions in a meeting setting to identify strengths and uncover specific opportunities for improvement. Using ConvoLens you can analyze the group's overall interactions as well as pinpoint individual behaviors which may be holding the group back. Once you identify these patterns, you have the actionable intelligence needed to immediately improve team dynamics and value of your meetings.
1
Setup
Rapidly create a new meeting or import from calendar
2
Tag
Observe & classify team behaviors and interactions via intuitive interface
3
Analyze
Instant analysis of data to assess what just happened
4
Report Out
Immediately share findings with team members via visual dashboard
Try it out

Register for Free Beta
"*" indicates required fields